Chimney Sweeping in Whitehouse, TX
Since 1975, The Chimney Sweep is proud to have been the area's best chimney company! We specialize in chimney inspections, chimney sweeping, cleaning, repair and the installation of chimney caps. We also offer animal removal services and expert clearing for your vents to keep your home safe and comfortable. Contact us today for service!
Chimney Sweeping in Whitehouse, TX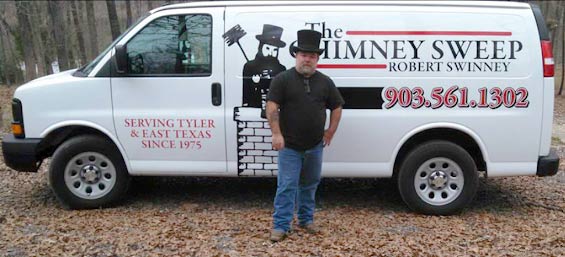 Having a fireplace and chimney in your home is a great luxury, but one that comes with responsibilities for care and maintenance. Not cleaning your chimney and keeping up on repairs can lead to a bevy of dangers, including fire, carbon monoxide poisoning and more. The Chimney Sweep is here to provide you with all of the essential services you need to keep your fireplace and chimney in top working condition, so you can enjoy these amenities to their fullest. As an experienced chimney sweep in Whitehouse, TX, we can offer you the gamut of services: everything from simple chimney sweeping to inspections and comprehensive fireplace repairs.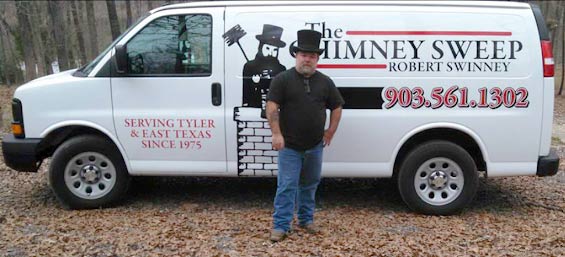 In addition to chimney sweeping in Whitehouse, Tyler, New Chapel Hill, Smith county, and Bullard, TX, we also want to make sure the breathable air in your home is at its best. We offer cleaning for dryer vents, to prevent dangerous buildups that can cause fire or unleash irritants into your air. Our thoroughness and attention to detail ensures we always leave behind a job well done, and that you can count on us when it comes to promoting safety and cleanliness in your home. Take a look at why, after more than four decades in the business, homeowners continue to trust us with chimney cleaning and fireplace maintenance:
We're a fully licensed and insured company.
We maintain a superior A-plus rating with the Better Business Bureau (BBB).
Our business has been continuously operated since 1975!
We're proud members of our local Chamber of Commerce.
Our team is backed by more than 40 years of professional experience.
Need Your Chimney Swept?
If you can't remember the last time you had your chimney or fireplace swept, cleaned, repaired or maintained, get in touch with us today for these critical services and more!
Contact Us
Providing chimney sweeping to:
Smith County, TX
Tyler, TX
Whitehouse, TX
New Chapel Hill, TX
Bullard, TX
Flint, TX
Noonday, TX
Teaselville, TX
Troup, TX
Mixon, TX
Arp, TX
Starrville, TX